Guru NKZ Biography, Music, Profile And More. If you've ever wondered where our very own Guru NKZ ranks among the finest musicians to ever bless Ghana, our motherland, I can guarantee you that he ranks among the best of all time because of his contributions to the music industry and his accomplishments. Maradona Yeboah Adjei is a Ghanaian rapper and fashion designer better known by his stage names Guru and Gurunkz.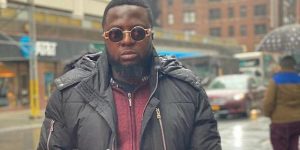 Guru was born on May 7, 1987, in Accra, Ghana, and grew up in the little community of Nkoranza in Ghana's Brong/Ahafo Region. As a child, he attended Reverend John Teye Memorial Institute and Apam Secondary School before continuing his education at NIIT and IPMC, where he specialized in architecture and computer networking. He then went on to study marketing at Zenith College in Accra, Ghana.
Guru says his passion for music began when he was very young, but he did not pursue it as a vocation until he found himself playing at huge events while in school, such as Miss SSS, a Ghanaian national contest. He also appeared on several national radio shows. Guru was the first musician to win the WAPPI Talent Discovery Program, a national search for underground music artists, in 2008.
In terms of success, Guru is no exception to the list of Ghana's most successful musicians. He is well-known for his current hiplife rap style, which incorporates English and local Ghanaian languages. Guru's breakthrough came in 2011 when his hit song "Lapaz Toyota" charted in Ghana. Guru is regarded as an OG hiplife musician, as his tracks break new ground in the Ghanaian music scene by combining hip-hop, afrobeat, highlife, and dancehall sounds.
Guru's first record was released in late 2009 with Ghanaian musician Sarkodie. His first huge feature, which catapulted him to national prominence, was on Obrafour's song "Kasiebo," for which he was named best-featured artist by the 4Syte TV Music Video Awards. Platform, his debut studio album, was released, and it included Sarkodie. Platform was nominated for six Vodafone Ghana Music Awards.
He released the track "Lapaz Toyota" in 2011. The song became a smash after being influenced by Azonto-style sounds. Politicians referred to it during campaigns, and it was featured in the Big Brother Africa finals. The City People Entertainment Awards named the song's video the best male act. In the same year, he released the single "Karaoke."
Guru released six singles in 2013: "Amen," "Azonoto Boys," "Abena," "Nkwada Nkwada," and "Alkayida (Boys Abre)." The government chastised "Alkayida (Boys Abre)" as certain officials thought it "supported terrorism" due to the song's title's similarity to the terrorist organization Al-Qaeda. Guru challenged the prohibition, alleging that the song was intended to inspire hard effort rather than violence, asking, "Because Ghana is a peaceful country, why would I record a song that promotes violence? I gave the song a lot of thought before releasing it."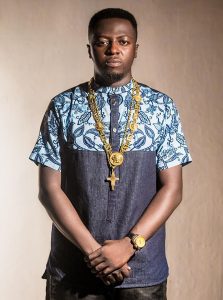 Guru teamed with Sarkodie on the song "Baggy Jeans" in 2015. He was nominated for hiplife/hip-hop artist of the year and best hiplife song of the year at the 2015 Ghana Music Awards for "Pooley Swag." Jidenna, a hip-hop artist, named him as one of Africa's finest pop artists, alongside WizKid, Don Jazzy, and Akon. Despite receiving multiple nominations for music prizes, including four major categories in the 2015 4Syte Music Video Awards, Guru has yet to win any, leading some to speculate that there is some internal industry strife.
Guru released his album Journey of Judah in 2018, which featured Harrysong, Sarkodie, Lil Shaker, and Ofori Amponsah. With 17 tracks on each side of the tape, disk 1 is packed of Afrobeats and Afropop, while disk 2 transports his fans back to early 2007 Guru. It houses a complete tape full of hip hop. Ball J, Cash 2, Peweezle, Lil Shaker, Tubhani, and many others contributed to the album's production.
Guru made a shocking admission about being poisoned multiple times in 2019. "It wasn't just once. It was an ongoing process. Poisoning someone can be accomplished using a variety of methods. Some will pass through food, while others will pass through water. "When you're on stage, you offer your water to someone else, and it's a new ball game," he told KMJ during an interview on Hitz FM's Daybreak Hitz.
"The last time I was on stage performing, came on stage, the whole crowd grooving, and all of a sudden you [drink] water and your voice is not 'popping' back again, you can't even talk," he added, recalling one of the near-fatal instances. So all you have to do is move up."
The rapper stated that he has been through a lot and that things have been "extremely challenging." To him, these attempts are similar to what some people do to others in show industry in order to pull others down. "Every artiste, every industry player will, without a doubt, have this experience… Expect it, prepare for it if you haven't already… "People you expect to be there for you, people you love the most, will leave," the 'Problem' rapper stated.
As of now, Guru is doing well, and he can confidently look back and smile at all that he has accomplished while living the dream.