Currently, in Ghana here, it will be so much dishonesty to deny the dominance of drill music. Ever since the very first day the Asakaa boys initiated the genre into the music scenes, it's made its way to the very top where it proudly belongs to. You can deny this as much as you want but the only music you will be dancing to at a party is Drill music dubbed Asakaa on the Golden coast of Africa.
Drill music managed to fly its artists out of the motherland to grace music festivals around the world with a glimpse of the Asakaa wave. Something other artists into other genres would die for currently after a long haul of music festivals by the Covid-19 pandemic. After some atmospheres around the world opened, what everyone is seeking is a glimpse of the Asakaa boys since they know best how these groups of individuals made their every passing moment in those moments of despair entertaining. These bundle up as a big win for the wave and it's not even talked about much.
As much as we have seen, there are a lot of individuals venturing into the genre with almost everyone getting their bag as the remaining juggle towards that feat. We will always pick favorites as much as it is concerned and it drives us to the point of classifying who the finest are in other to pick our favorites. So let's take a look at the 10 of the finest of the wave in no order. We just want to point out 10 of those killing it.
Reggie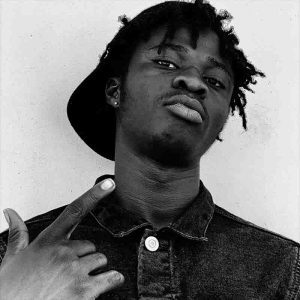 The vibrant Kumerican sealed his presence with the men at the top some months ago and gave them reminders every minute on why he belonged where he is. An active member of the Asakaa boys movement and a national asset to the city of kumasi. He made his entry alongside the others with our favorite street banger "akatafoc" and continued to deliver with top hits like Akata gang gang, Geng Geng, Feeling among others whiles also teaming up with fellow Labelmate O'Kenneth to deliver the "Straight Outta Kumerica" EP and returning with "2times A Guy" EP. He also has a collaborative single with O'Kenneth dubbed "Agyiewaa" which set the charts shaking having enjoyed a great reception. Where ever the Asakaa boys are organized, Reggie is present hence he makes appearances on almost every project by fellow Asakaa Boys.
Reggie is highly recognized for his catchy vibes and extraordinary singing and rapping capabilities. Representation of the street is a major objective of every Asakaa boy and Reggie is no exclusion as he does so with extra goodness.
Black Sherif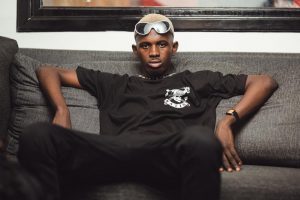 If we should always withdraw facts from the numbers at hand, it will be no wonder to pinpoint Killer Bkacko as he is affectionately called by fans as the leading individual indulging in the drill wave of Ghana. His first and second sermon tracks have already gone down as one of the greatest in the motherland whiles amassing a top-notch number and endorsement from several top-notch international stars with Burna Boy claiming his stance at the top of these stars due to his addiction to the Second sermon song by black Sherif.
He's made several appearances on some drill projects with the most outstanding one so far going to his collaboration with Amerado on a song dubbed "abotre" off Amerado's Patience EP. It always takes a couple of hours after release for music fans to showcase to the world that they thirst for a Black Sherif verse always.
After the success of both the first sermon and second sermon songs, we don't need to be told before we expect the third sermon. The anticipation is so wild that people have already started making wild guesses out of nowhere.
Kwaku DMC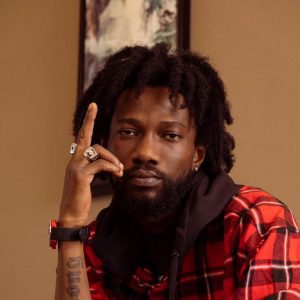 Described as the all after of the Asakaa boys, he's indeed stamped his authority on the genre enough to claim his spot as King of the jungle "King Kong"
A fine wordsmith and poet who always make sure to leave his poetic signatures on every beat he graces. His use of the native tongue is excelled by only a few.
For someone who openly revealed that he gave up everything to live the street life, there is no need to question him about his loyalty to the street. He is like that gangster preacher in the hood who doesn't mind throwing a couple of cedis to catch a glimpse of earthly happiness. He delivers extreme capabilities of an insightful individual with good-to-die for knowledge about the street ways and doesn't aspire to be greedy.
He delivered such on songs like "3kom" and "Barima". Notable songs like Pose will get you all moody to grab your partner close to you while he's been dubbed as the Messiah of collaborations. If King Kong is on it then hold on for there's a fire verse coming with the most notable ones coming out His verse on Jay Bahd's Wosono track as well as Sammy Black's Eehu track.
Yaw Tog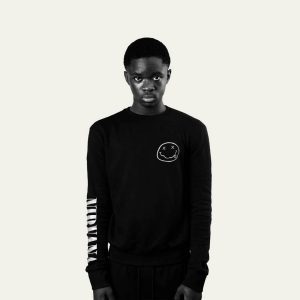 A perfect representation of grass to grace. Here is a high school student obsessed with becoming a rapper in the future and actually living up to that dream. Yaw Tog was a vibrant performer around the suburbs of Kumasi and was well known to e gracing small events around the city whiles also taking pride to entertain his schoolmates with his amazing freestyle.
Hailing from Santasi which is a suburb of Kumasi, Yaw Tog was in his house listening to instrumentals on YouTube when he caught the "Sore" vibe. Who even knew this very moment set up the pathway to his moment of glory. He reportedly took off to discuss the joint with O'Kenneth who hailed from the same hood as him and in return O'Kenneth passed the project on to his fellow Asakaa boys and behold, what they brought out was one of the biggest releases of the drill wave.
Sore was the one song that first crossed borders to alert the entire world about the emergence of drill music in Africa. Having highlighted the song, Yaw Tog saw his fortunes turn around with international superstar Stormzy vouching to jump on a Remix alongside Ghanaian King of the ghetto youth Kwesi Arthur.
Despite making preparations ahead of his graduation from high school, Yaw Tog managed to churn out an EP titled Time where he stamped his authority as a generational talent with songs like Mood, Y33gye, Africa Fake Ex among others. There was a big controversy as well as Tog drifted away from the Asakaa boys to associate himself with other artists of his age group and caliber. In conclusion, the Asakaa boys were way too explicit to shelter a high school teenager so it is somewhat understandable. Despite it all, there seem to be a cool breeze surrounding them all as they have all been winning together on their own accords.
Ypee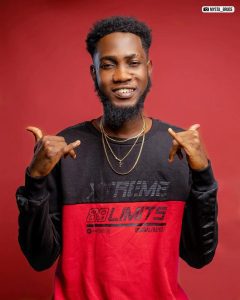 Here is someone who was a national front-runner in the industry even before the Asakaa wave became a thing. Ypee goes way back from his days as an Shs rapper making remixes of his favorite songs. The first time we ever heard about him was when he made his version of Kumasi from Sarkodie's Remix of Drake and Migos Versace song. Ypee's version dubbed Atonsu was quick to catch the attention of the city and all that time he was a high school rapper trying to make amends to fit into the overloaded industry of talents. He made his breakthrough with the Remix to his popular song "Meyɛ guy" which featured Medikal and Sarkodie.
Fast forward to 2020, he was among the already established artists to welcome the Asakaa wave into the system during the Kumerican evasion which saw the Kumasi city become the leading city in entertainment. His song titled "Kumerica" announced the new Era of the city whiles rebranding the towns and suburbs of the city with new American names to suit the Kumerican evasion. The unique thing was that he did it best. Ypee later went on to stamp his authority as a versatile drill artiste with verses on top drill songs like Ekorso and Yagye sika before coming out with the perfect drill anthem for the stoners titled "Shishi" which received a massive reception as it was the first of its kind.
Currently, one cannot compile a list of top Rappers without including him since he's earned the privilege amongst the men at the top. He got an EP coming and we are excited to be getting one from him finally.
Kofi Jamar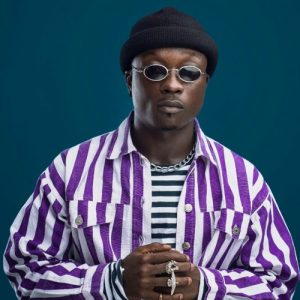 For a rapper who is also a gifted singer, his potentials are on the same line with every top Shatta in the industry. Jamar caught the eyes of several top-notch artists and enjoyed some endorsements way before the drill wave even popped up. He managed to slip his way into the genre and stand out as one of the best confirming the notion that drill music is a Kumasi thing because these Kumasi Rappers do it best.
When he released his smash hit dubbed Ekorso which featured Yaw Tog and Ypee, everyone had to hand him his flowers because he was truly one of a kind. His vibes were dark and heavy enough to earn him a spot on the streets amongst the gangster Rappers in the country and he does it with so much smoothness. He is yet to release anything bigger than Ekorso but he's at least given us a glimpse on why he is truly among the finest of the Asakaa wave.
O'Kenneth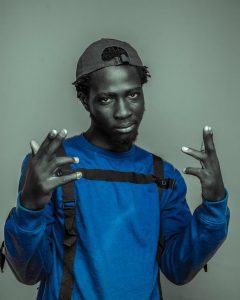 Legends have it that, his voice is a massive ingredient to spice up drill songs having appeared on the most drill songs as Ghanaian both home and outside. It is indeed nice to see mandem dash out verses to UK artists as well as his brothers from the motherland. O'Kenneth possesses the extraordinary skill to make every song sticky to every listener's ears. You just can't get enough of him once you get a bit of him and for the record, he is always on every Asakaa song from the Asakaa boys so far as collaborations are concerned.
Apart from his collaborative EP with Reggie dubbed Straight Outta Kumerica and his collaborative song with Reggie dubbed Agyiewaa, Mandem doesn't really have a song of his own but he's everywhere and that speaks volumes of his skill set. A lyrical masterclass who graces songs with thought-provoking verses with elements of real-life issues embedded into his usual gangster poetry.
His vocals are second to none and he is always the perfect candidate to execute the hooks and intros with distinction. Counting the number of songs he's been on must be a work that comes with a salary because they are plenty. He comes out as the people's choice as well with almost everyone signaling him out as the most outstanding amongst the Asakaa boys hence giving him the capacity to highlight the biggest music festival dedicated to the Asakaa wave recently inside Kumasi.
City Boy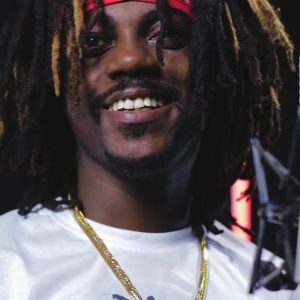 Before we start, the Prince of Kumasi isn't here to make music for the prophets and women in the women's fellowship nor the Pentecost elders. If you are not strictly a representative of the streets it's hard to keep up with him. A fine lyricist and a vibrant composer as well, City Boy defines how drill music should really be done as he makes songs of certain drill artistes sound like gospel music.
An active member of the Asakaa boys movement and present on most of the major collaborations. He came out with his own banger with assistance from his brothers and it emerged as the hardest gangster song of our music history as Ghanaians. Abonten was the perfect song to set the standards for other drill artistes to follow and to this day, it's still shaking sound system everywhere you go.
Other songs like Idi Koko and his appearances on the several drill songs earn him a spot amongst the finest of the genre. If we have any credit to give out, now is the time because he seemed so underrated at this point even though all he does is give us classic verses to sing along to especially his opening verse on Reggie's Geng Geng song.
Jay Bahd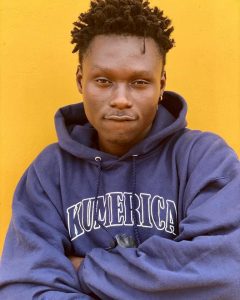 Some say the consciousness of Pop Smoke lives within the man of the people but to us, he is just a perfect replacement of the drill legend with his emulation of the late American star on God's level. Jay Bahd is currently the face of gangster rap in the motherland and barely absent from the collaborations of Asakaa boys movement whiles also coming out as the most listened to act amongst them with his numerous hits.
Jay Bahd is a lyrical genius with fluent use of his mother tongue and English in his music as he highlights the reality of life on the streets. His lyricism is up there with the very best as his music composition. He doesn't even dare have a bad song because he is too good to downgrade in skill.
Making a huge prophecy about the future of the Asakaa boys on his song dubbed decisions off his "the return of Komfo Anokye" tape, it is heartwarming to see how everything he talked about come to pass. This explains how much of a visionary Jay is despite the image he depecit to the general public. Songs like You can't show me Nothing and simaku will give you a small bit of insight into his life and everything he's been through and you will be stunned at how he turned his sweat into sweetness with time.
Currently, every list about Rappers must include him except it's about worse Rappers else whoever compiled it needs series some special treatment from the IGP. He's established himself not just as one of the finest drill artists but a musical artist as a whole.
Sean Lifer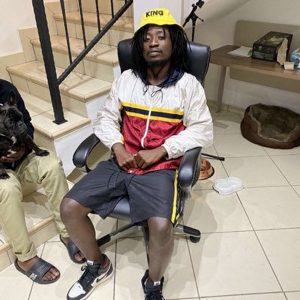 Yeah, another member of the Asakaa boys movement. These guys know just how to come out with the perfect drill songs because that's their expertise and Sean Lifer is just one underrated rapper plying his trade with the wave. With several appearances on songs from his brothers, it is also heartwarming to see him highlight his own hit.
MA drip will go down as one of the greatest drill records in the country no doubt. The fact that he doubles up as a record producer also says a lot about his talents. His Lyricism is top-notch and on the toe with the very best.