News
How V.I.P,Tic Tac And MzBel's Manager Was Jailed For 13 Years In 2008
The Ghanaian music business was dealt a big blow on the 27th of November, 2008. On that tragic day, one of Ghana's most recognized figures in the music industry was sentenced to 13 years in prison after being caught attempting to trade 80 pellets of cocaine to London. At the time, the music executive was on a roll. His movements were strong, his impact was broad, and his singers were breaking into one of the most challenging music markets in the world—Nigeria—after dominating the Ghanaian scene.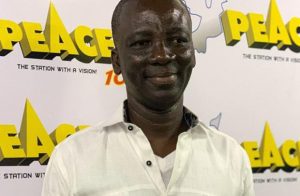 Isaac Abeiku Aidoo, well known as 'Goodies' in the Ghanaian music business, was the Chief Executive Officer of Goodies Music. Goodies Records was founded in the early 2000s and quickly achieved popularity with the Ghanaian supergroup, V.I.P. (Vision In Progress). Goodies would sign on Tic Tac (now TiC) and MzBel as a result of the success of V.I.P. He'd also collaborate with rappers Lord Kenya and Barima Sydney, as well as Nigerian stars 2Face Idibia and Tony Tetuila.
Goodies' production and managerial roles positioned him as an industry power broker. His objectives were also lofty. To broaden his reach, he struck arrangements with the UK-based entertainment promotion company Allordia Productions, through which he dispatched Ghanaian singers to perform in the UK for Africans in the diaspora.
But it was Goodies' ability to break his musicians – Tic Tac and V.I.P – into the Nigerian market through a powerful partnership with DJ Kenny Ogungbe, Founder and Chief Executive Officer of Kennis Music, that made him famous.
Goodies have been regarded as generous person who was always willing to help everyone who crossed his path. His magnanimity became a leveraging tool for him as an executive, and the musicians signed to his label as a result of solid ties established with important radio presenters and DJs at the time. His artists were able to acquire media backing for each piece they launched as a result of this.
I recall V.I.P playing an unmastered version of "Sere Kakra," a single from the album, during an interview with Radio Gold's Prime Eye on his Saturday afternoon Entertainment Show weeks before the release of their magnum opus "Ahom Ka Wo Mu." When V.I.P. and Goodies Music produced a project, Radio Gold was one of the radio stations that supported them.
This was the period when DJs and radio hosts were eager to set new records on their broadcasts. The record-breaking was significant for both the radio host/DJ and their media platforms, as it improved their status as trustworthy platforms and tastemakers. Kwesi Aning- Adjei, former presenter of MegaHitz on Joy FM, expressed this viewpoint, revealing how music program executives would spend time in studios and be on the necks of musicians and producers in order to get new songs on their radio shows.
Goodies set his sights on situating his acts in the Nigerian music business after successfully directing V.I.P and Tic Tac (or TiC) in Ghana. The Nigerian music industry was gaining traction and was on the verge of becoming a multibillion-dollar business. At the time, Kennis Music boasted a remarkable roster of singers including Edriss Abdul-Kareem, Tuface, and Tony Tetuila. Goodies became the perfect platform for Kennis Music's aim of providing opportunities for its musicians in Ghana. The result was a mutually beneficial commercial partnership.
Goodies' venture into show biz was more of a fluke than a calculated move. He was the proprietor of Goodies Travel & Tour and Farms, and he was a successful businessman with interests in tourism, hospitality, and agriculture. Because he was young and successful, a number of people flocked to him for help. Abibifuo, a hip-hop group, was one of those persons who urged him to invest in their careers. According to Goodies, the financial aid he provided the group enabled them to record "Ye Gu Nsa," a very popular single in 2000. Around the year 2000, he would also fund another highlife performer, Papa Tinko, to record "Kpolom Palam."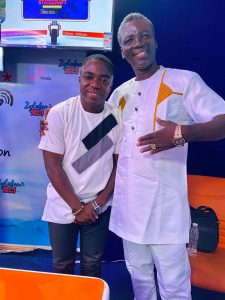 Goodies decided to get into show business full time after seeing the benefits of his participation with these two performers as their patron. Lord Kenya, the rap icon, was the first artist he executive produced. Goodies said in an interview with Sammy Flexx on Zylofon FM that he met Lord Kenya thanks to a tip from a friend. He would go on to executive produce one of Lord Kenya's finest albums, "Yeesom Sika."
V.I.P., whom he had seen perform, would come to his Caprice office to ask for his help. Their "Lumbe Lumbe Lumbe" album was released in 2001 as a result of that experience. He transformed a portion of his office into a recording studio for V.I.P., whom he referred to as his "cash cow." In the studio, they recorded their most successful album to date, "Ahomka Wo Mu."
In his first interview after his release from prison – Goodies was freed on December 23, 2014, after serving a six-year term – he revealed how he broke into the Nigerian music business, which he described as "a challenging terrain." According to him, Tic Tac was invited to perform in Nigeria. Tic Tac expressed interest in collaborating with Tony Tetuila, who was then signed to Kennis Music. "Fefe Ne Fe," off his 2003 album "Most Wanted," was the result.
In his submission, Goodies revealed how the relocation of V.I.P and Tic Tac to Nigeria helped grow their profiles, thus allowing them an opportunity to collaborate with some of the biggest names in the industry at that time. According to him, this move was deliberate since it was the only way for them to have some level of access to that market. "There was a time people thought VIP and Tic Tac were Nigerians", Goodies confirmed. The attention, fame and business opportunities that followed included top collaborations and bookings for shows across the countries. Seeing Nigerian artists like Wizkid interpolating V.I.P's " Ahomka Wo Mu" on "Manya" attests to the impact they made in that market.
With all the gains Goodies was raking, why did he get himself involved with drugs which resulted in a 16-year prison sentence on his head? In his initial plea to the court, Goodies would tell the judge he was set up.
"My Lord I'm not a drug dealer and have never involved myself in any drug problem. I don't smoke and don't drink and so do not know how on earth I put myself in such trouble", he indicated to the court. "I was surprised when I was told it was cocaine because I did not even know what I was carrying. I am humble and don't put myself in such trouble".
In a recent interview on Adom FM, the once high-flying music executive would address the circumstances that led to his arrest, offering a new perspective. He attributed his financial distress and the need for money to soar up new business ventures at that time as the reason for his attempt to smuggle some kilos of cocaine to the UK.
"I was low on funds and I was executing a big project in London – opening a new office as I had been made an ambassador for Ghana Olympics Committee. I was also setting up a branch of Goodies Music. All these ate into my finances. So, I spoke with a friend who suggested I smuggle some drugs since I was a frequent traveler. Besides, I was not interrogated or searched when I traveled at the airport. Unfortunately, I got caught and served time in jail".
Goodies' arrest and subsequent imprisonment would have an impact on the careers of the musicians he managed. V.I.P's popularity waned at the time, despite the fact that they continued to release music. Tic Tac would also achieve some success before taking a break from music for a few years. What remains to be seen is how V.I.P would have fared under the Goodies regime. Would the original members still be around? Will they be able to expand their success beyond Ghana and Nigeria to other countries? All that is left are questions.
Now out of jail, Goodies has gone back to farming. He is also back within the music business fold following the rebranding of Goodies Music. Registered in Belgium, Goodies Music International is "a consolidation of a good working relationship with some international record labels such as Reymond Entertainment (Holland), Base Management (UK), Alordia Promotion (UK), and Kennis Music (Nigeria)" including new relationships brokered with some international labels.
Goodies Music International has yet to showcase any of its contracted musicians or release a single under the label. It's unclear whether Goodies will be able to repeat his previous successes with TiC and V.I.P. Goodies may be able to make an effect thanks to decades of knowledge and the necessary resources. Though the music scene evolves, the pillars on which it is built have remained mostly the same.