Bernard Nana Appiah, better known by his stage name Akan, is a Ghanaian hip hop, highlife, and hiplife musician from Lapaz, a suburb of Accra in the Greater Accra Region. He sings in Twi, which is one of Ghana's Akan languages.
In 2015, Akan released his first mixtape, the Akan EP, a self-titled effort that introduced him to the Ghanaian music scene. He performed at the Beatphreaks PhreakOut Live Concert and the Chale Wote Street Art Festival 2015 main stage as a result of this EP.
Later in 2017 released his debut album titled Onipa Akoma under the A-Level Music an indie-label run and managed by himself. In 2018 he celebrated 1 year of the release of his album with a concert at the Alliance Francais D'Accra.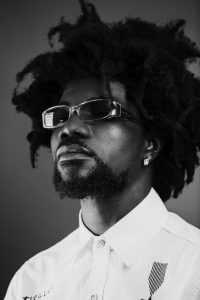 When Pure Akan's debut album Onipa Akoma dropped, the response was swift. It was received with awe-inspiring praises and termed an instant classic. Both fans and critics knew he had more to prove but it was his ability to weave storytelling, poetry, folklore and indigenous Ghanaian rhythms into a culturally significant body of work that secured him a spot in the minds of music lovers.
Often caught dipping into prodigious fusions of highlife, Hiplife and Rap to deliver a refreshing sound that is unique to his Ghanaian roots, Pure Akan continues to use music as a canvas to paint stories while shifting culture. He hails from Kwahu in the Eastern side of Ghana and cites Osibisa, Obrafour, J.A Adofo and Okomfour Kwadee among the wide range of other great Ghanaian musicians he listened as a child. He is distinctive at the use of Twi (a widely spoken Ghanaian language) which has gained him a fond likeness from fans and respect among his peers.
He is not only admired for his command over the Twi language as it might seem, he is also known for his electrifying performances that will sweep you off your feet. Over the past few years, Akan has mastered his art and the evidence shows in his consistent delivery of refreshing sounds and eye-pleasing music videos that compliments his music. In fact, all his videos so far have been self-directed, a true master artist. He currently has two albums and an E.P to his credit and his latest addition is Nyame Mma, a thematic project that is remindful of storytelling by the fireside where African stories are told.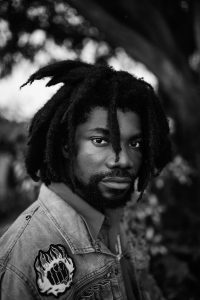 In August 2021, the rapper opened up on why decided to change his name from Akan to Pure Akan. Apart from his new name making him unique and visible, the musician has said that the name reflects his style of music. According to him, the name signifies his efforts in preserving the culture and tradition of the Akans. If there is one artist in recent times that embodies artistry with true Ghanaian originality, that is easily Pure Akan and he is doing this so effortlessly while blending music and culture perfectly.