Samini Brought Out The Best In Everyone With High Grade Family. Samini has had a significant impact on Ghanaian dancehall music, propelling it to prominence as a hip-life alternative. My appreciation for him stems from his ability to use his power and stature to help others become celebrities. A classic adage goes like this: "A rope reaches the summit owing to a tree." The meaning of this well-known refrain is straightforward: no one reaches the top of life without the assistance of others. Success isn't something that just happens to you. The contributions of a person or group of persons you encounter in the course of your life have an impact on your achievement.
A helpful hand comes to someone on the strength of their abilities, goals, interests, and enthusiasm, whether in business, professional growth, or other facets of life. A comment, a signature, a suggestion, financial support, or an unforeseen meeting might pave the way for a goal to become a reality. Within the music industry, there are several examples: Kanye West meeting Jay Z and Damon Dash; Dave Free meeting Top Dawg Tiffith and playing him a Kendrick recording; Eminem meeting Dr. Dre via Jimmy Iovine; and Drake signing to Cash Money/Young Money (Lil Wayne) via Prince Jaz.
Ghana's predicament isn't that dissimilar. Sarkodie impressed radio presenter Dr. Duncan, who became his manager and shepherded his illustrious career, and Obrafour worked with Hammer via Abraham Ohene-Djan; Akyeame met Zapp Mallet; and Sarkodie impressed radio presenter Dr. Duncan, who became his manager and shepherded his illustrious career. Or Guru landing an Obrafour feature, or Reggie Rockstone collaborating with DJ Rab.
Samini, formerly known as Batman, was a young and up-and-coming ragga performer who caught the attention of Nana King, the former chairman of the Ashanti International label, in 2006. Another musician, Sonny Bali, a member of the Gee-Life music group, arranged the meeting. In the early 2000s, Gee-Life was signed to Ashanti International, and Sonny Bali was a well-known personality in the music industry.
Batman's life was forever changed after that encounter with Nana King. Batman was on his way to being Ghana's most featured musician, with his debut song, Linda, and an album on the way. Samini's musical collection is nothing short of envy ten years later.
His influence has been enormous, both within and outside of the music industry. The achievements of today's dancehall performers may be credited in great part to Samini's outstanding contribution. Samini was not the first to introduce dancehall music to Ghana. There have been a lot of people before him. However, he propelled the genre from the periphery to the foreground of the musical landscape, inspiring aspiring dancehall artists to be unique and localizing dancehall music to meet Ghanaians' musical preferences.
When an artiste achieves success in the music business, one of the unwritten laws is that he should utilize his newfound fame to help propel other artists (underground talents) to the top by signing them or working with them. And no artiste has leveraged his position and power to assist underground artists to become mainstream successes like Samini in the previous 10 years, or since hip-hop debuted in 1994.
Reggie Rockstone attempted with the Mobile Boyz, but they failed to make an impression. On his Execution Diary album, Obrafour provided possibilities for various rappers, but many of them were unable to advance. Samini, on the other hand, has been able to provide certain young and previously unknown artists with the necessary push to become stars, just as he was given when he first began out.
Dancehall sensation Stonebwoy, diva Kaakie, and rapper cum vocalist Kofi Kinaata are among the direct beneficiaries of Samini's 'generosity.' Kaakie was the first female musician signed to the High-Grade Family/Samini Music label in 2012, and she went on to have a highly successful career, becoming Ghana's leading female dancehall star for a few years. MzVee, AK Songstress, and others were clearly influenced by her success, even if they deny it.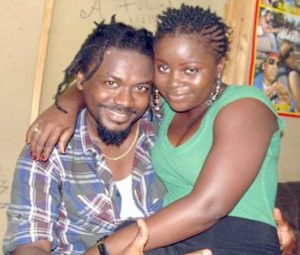 Kofi Kinaata is a Takoradi (Tadi) rapper whose career took off when he was discovered by Samini. His debut radio success, "Onye Chorus" (No Chorus), garnered him some recognition, and he was quickly scooped by Samini, who has since developed Kinaata into one of the top rappers in the game—this is not to minimize Kinaata's talent. His track 'Susuka' was so popular that it received two wins at the Vodafone Ghana Music Awards in 2016 in the categories of New Artist and Songwriter of the Year, which was only the beginning of a much greater journey.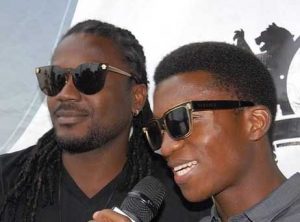 The influence of Samini on Stonebwouy, the 2015 BET International Artiste of the Year, is well established. In various interviews, Stonebwouy has described how Samini took him under his wing throughout his early career, practically caring for him. He was also given the opportunity to record and appear on several of Samini's hits, as well as perform with him on stage. Samini's activities in terms of assisting others in realizing their potential are a clear testament to the adage mentioned at the beginning of this essay. He has grown into that massive tree that has aided the rope in reaching the summit while also providing shade for others.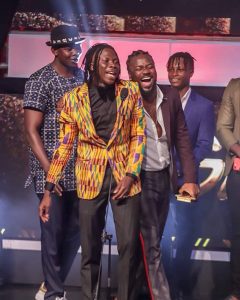 Samini has developed a fantastic musical career in 10 years while exploiting his celebrity and standing in the commercial and business worlds. He's also leveraged his success to have a direct impact on the careers of two well-known musicians, as well as an indirect impact on others, all while remaining relevant. Samini may not be the most popular music performer in the country right now, but he is still a force to be reckoned with when it comes to pushing dancehall music. The 'Rain God' has clearly earned his stripes by assisting other performers who would have struggled to break through if it weren't for him.